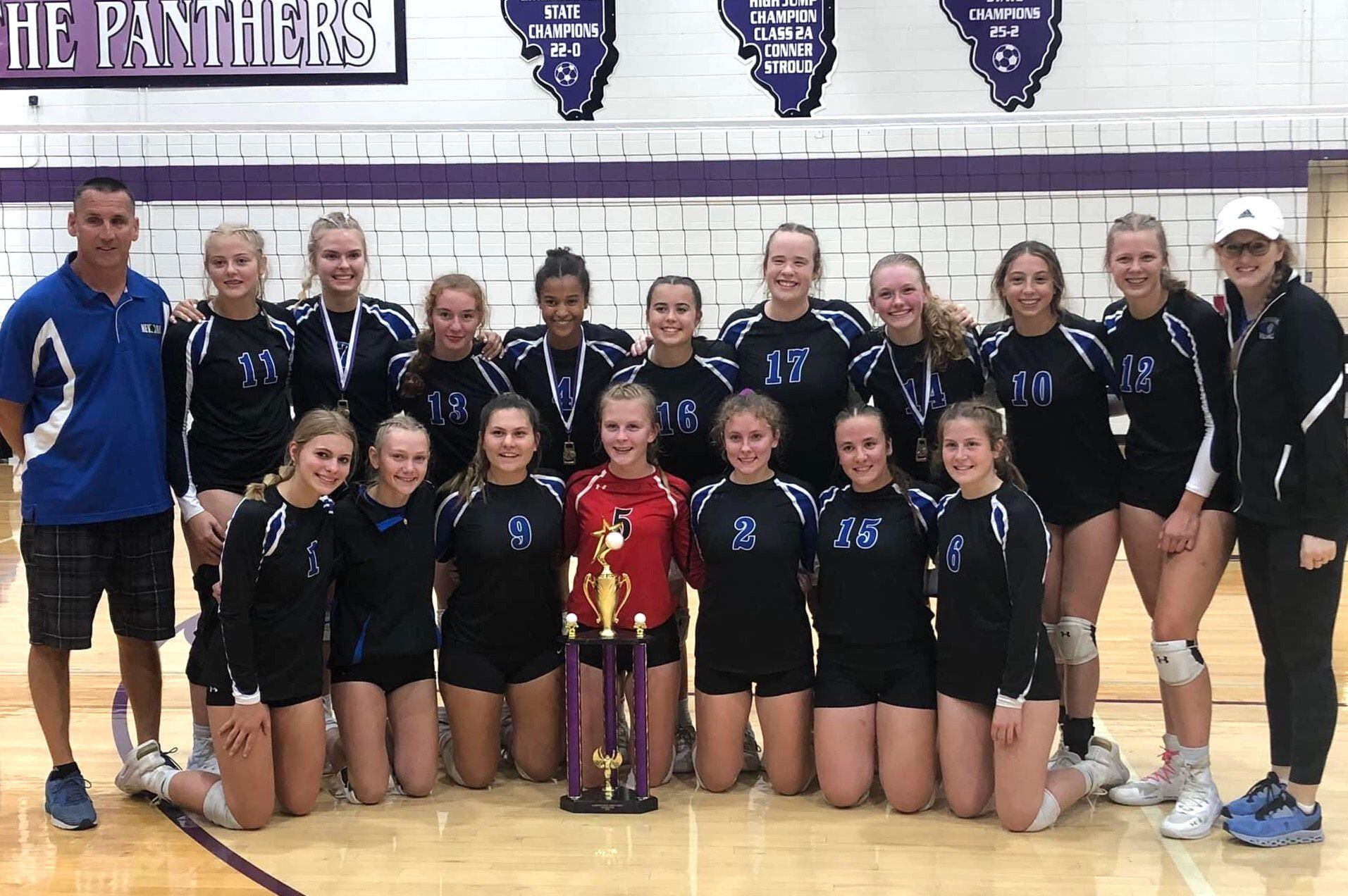 At the Manteno Early Bird on Saturday, the undefeated Newark Norsemen volleyball team posted a perfect 4-0 record to claim the championship led by all-tournament selections Lauren Ulrich (45 assists, 18 kills, seven aces), Kiara Wesseh (23 kills, 20 digs) and Grace Thrall (18 kills) as well as Taylor Kruser (30 digs).
Newark is now 9-0 on the season.
Flanagan-Cornell placed sixth in the Early Bird with a 1-3 record and is now 4-5 on the season. Kortney Harms was selected to the all-tournament team.
Sandwich 8th at Joliet Central: In the Joliet Central Tournament, the Indians (3-5) defeated East Aurora 25-15, 25-20 before suffering a 25-15, 25-12 loss to Peotone, a 25-10, 25-13 loss to Yorkville and an 18-25, 25-22, 25-20 defeat at the hands of Aurora Central Catholic.
Alexis Sexton (41 assists, four blocks), Claire Allen (28 kills, four blocks) and Breanna Sexton (21 digs) led Sandwich.
Boys soccer
Sterling 4, Ottawa 0: At King Field, the host Pirates played to a scoreless tie through halftime before falling to their former conference rival.
Serena 9, Sandwich 1: On Friday, the Huskers (8-0) rolled led by hat tricks from both Tanner Faivre and Camden Figgins.
Boys golf
Sandwich 10th at Rock Falls: At Rock River, Sandwich came in 10th of 16 teams at the Rock Falls Invitational. Leading the Indians were Kadin Kern (83), Noah Campbell (87), Dino Barbanente (89) and Nick Sullivan (90).
"Kadin Kern continues to play well … " Sandwich coach Mike Butler said. "He has been very consistent of late, and he showed today why he is one of our top golfers."
Sophomore football
Streator 22, Ottawa 13: In the final football game played before Streator's field was renamed Doug Dieken Stadium, the Bullpups used three touchdown passes from Isaiah Weibel — 15 yards to Liam Martin, 24 yards to David Harcharik and 25 yards to Jake Hagie — to defeat the Corsairs.
Archer Cechowicz ran for 101 yards and Weston Averkamp accounted for two TDs for Ottawa.